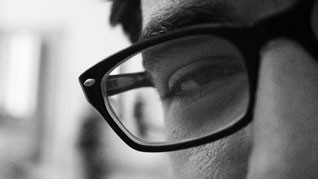 Welcome.
I am a technical artist focusing on lighting, compositing and stereo. I have over seven years of industry production experience, I've worked at Nitrogen Studios (Sausage Party), Walt Disney Animation Studios, MPC, Sony Pictures Imageworks. I have about 6 years of freelance experience; I've realized projects for the Museum of Fine Arts Houston, Colombian Cultural Center, and multiple other projects for individuals. I co-founded Spintop Studios, a small graphics company that creates all sorts of media for a wide variety of clients.
I was raised in Bogota, Colombia, and moved to the States in 1998. I'm a graduate of the University of Texas at Dallas (UTD) '10, majoring in Arts & Technology Program (ATEC) with a minor in Music as an undergraduate. As a student, I directed four short films which can be seen in the gallery tab. My goal is to keep creating animated shorts and keep growing as a technical artist. I currently have a couple of projects in progress that I'd like to finish soon. I am passionate about my craft and am driven to continually pursue quality and excellence in all aspects of my work.
Outside of VFX, I dwell a little in classical music and jazz; I play the piano, clarinet, accordion, and other unusual instuments. Some of my favorite music idols include Rachmaninoff, Debussy, Bebo Valdes, Eliane Elias, and Michel Camilo. Other hobbies of mine are photography and roller coasters; you can find samples of my photography in the gallery page, and a fun video of a roller coaster I built here.
Thank you for visiting me site.